Battery Conduct Spring Conductivity
---
Standard & Unique Battery Contact Materials
---
Newcomb Spring has manufactured thousands of custom battery contacts, and is ready to work with you to produce the best component for your application. We offer a selection of unique and standard stock materials, and our design assistance engineers can review conductivity and performance considerations. Our precision manufacturing services reduce scrap and errors, and allow us to efficiently and cost-effectively produce custom battery contacts using even extremely precious materials.
Electrical Conductivity For Battery Contact Materials
Please review the chart below for some of our commonly-requested battery contact manufacturing materials, for reference resistivity and conductivity information. Newcomb Spring facilities commonly stock nickel-plated carbon steel, though we manufacture large runs, short runs and prototypes of an extensive variety of battery contact materials.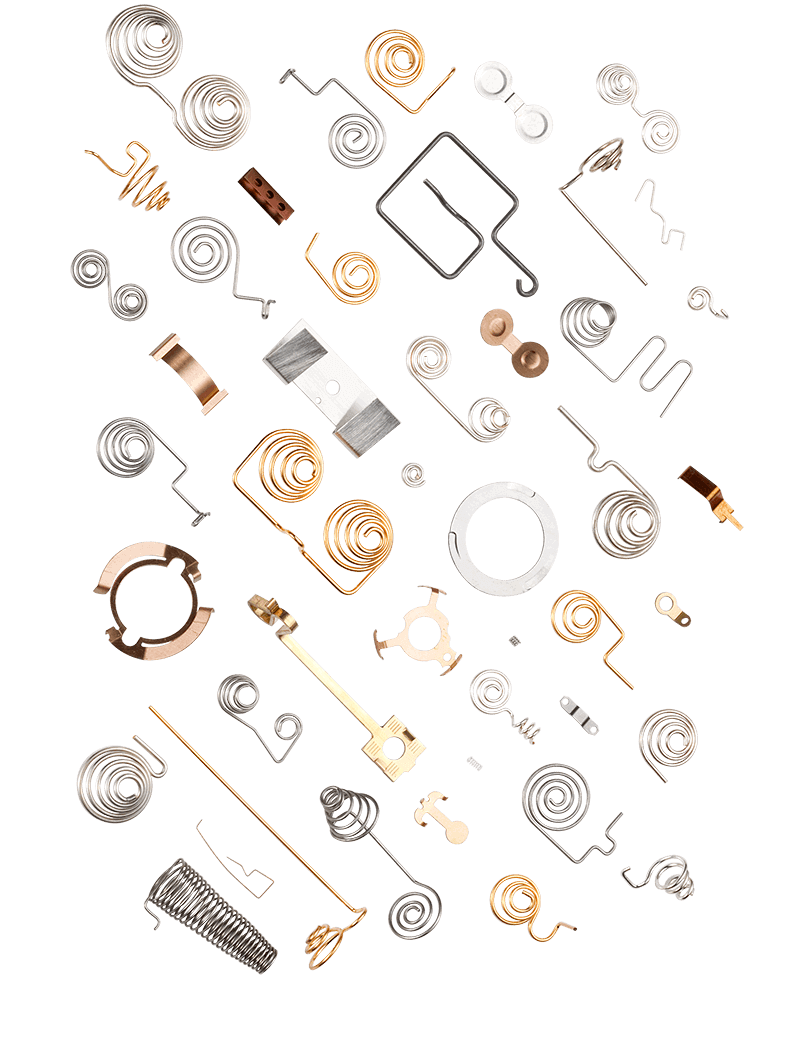 | | | |
| --- | --- | --- |
| Material | Resistivity | Conductivity |
| Silver | 1.59x10-8 | 6.30x107 |
| Copper | 1.68x10-8 | 5.96x107 |
| Gold | 2.44x10-8 | 4.10x107 |
| Aluminum | 2.82x10-8 | 3.5x107 |
| Calcium | 3.36x10-8 | 2.98x107 |
| Tungsten | 5.60x10-8 | 1.79x107 |
| Zinc | 5.90x10-8 | 1.69x107 |
| Nickel | 6.99x10-8 | 1.43x107 |
| Lithium | 9.28x10-8 | 1.08x107 |
| Iron | 1.0x10-7 | 1.00x107 |
| Platinum | 1.06x10-7 | 9.43x106 |
| Tin | 1.09x10-7 | 9.17x106 |
| Stainless Steel | 6.9x10-7 | 1.45x106 |
---