Newcomb Spring Announces Purchase of WAFIOS FMU 6.7
Originally published by Newcomb Spring
---
New Equipment Adds Automated Large Material Capabilities with Rapid Turnaround Capacity
---
Newcomb Spring Corporation has purchased a WAFIOS FMU 6.7 high-performance multi-axis spring and wire forming machine for installation in its Ooltewah, TN plant. The WAFIOS FMU 6.7 will enable Newcomb to efficiently manufacture custom springs and wire forms using materials up to 0.25-inches (6.30 mm) in diameter, and increase the Company's capacity to serve the agricultural, military, environmental control, aerospace, automotive and other industries. The WAFIOS FMU 6.7 uses a fully automated process that significantly reduces prototyping and production times by virtually eliminating the need for hand finishing and labor-intensive processes.
"The new WAFIOS FMU 6.7 machine will enable Newcomb to provide our customers with extremely high-quality parts and rapid large-part prototypes," stated Keith Porter, Sr., plant manager at Newcomb's Tennessee location. "Previously, to create these parts, manufacturers have had to do a considerable amount of secondary finishing, which can increase labor costs as well as delivery timeframes. The installation of the FMU 6.7 gives our customers access to the highest quality, American-made parts with higher accuracy, higher repeatability and less handling," said Porter.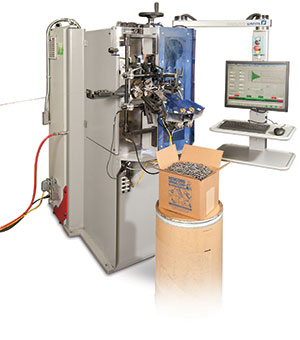 "The WAFIOS FMU 6.7 machine will enable Newcomb to increase capacity for custom wire-forms using higher diameter wire while reducing set-up times and secondary operations," said Robert Tichauer, President of WAFIOS US. "We are pleased to help Newcomb meet its business needs and those of its customers."
This investment in spring and wire forming technology is in addition to the equipment investment and plant expansion Newcomb Spring announced earlier this year. "We are proud to announce this latest investment in the WAFIOS FMU 6.7" said Robert Jacobson, President of Newcomb Spring Corporation. "It reflects our strategy and commitment to delivering highly specialized, high-quality springs and parts quickly and at a low cost. We look forward to meeting with customers and seeing how we can apply this new technology to their needs."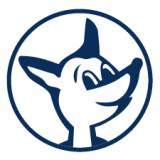 Newcomb Spring Corp.
Newcomb Spring Corp. is a worldwide supplier of
compression springs
,
extension springs
,
torsion springs
,
wire forms
,
stampings
,
rings
,
hooks
and
battery contact springs
. The company's products are utilized in a variety of industries, including
aerospace
,
agricultural
,
automotive
,
computer
,
medical
,
military
and
telecommunications
. Family-owned and operated, Newcomb Spring Corp. is headquartered in
Alpharetta, GA
, and offers additional facilities in
California
,
Connecticut
,
Colorado
,
North Carolina
,
Tennessee
,
Texas
and
Ontario, Canada
. Newcomb Spring operates with
ISO-9001-certified
quality systems and delivers a wide range of
material capabilities
in the manufacture of metal components, specializing in reliability,
rapid response times
and stringent
quality control.