Custom Spring Prototyping Process
Originally published by Newcomb Spring
---
Newcomb Spring On-Site Prototyping Increases Efficiency for Complex Prototype Testing
---
As an innovative automotive spring manufacturer, Newcomb Spring announced that it has provided a customer with a streamlined process for the fast production and immediate modification of a series of prototypes. The customer — a supplier for a major automobile company – needed a variety of springs, stampings and wire forms for use in multiple assemblies.
To expedite the development of the prototypes, Newcomb Spring invited the customer on-site. Three specially assigned Newcomb Spring employees utilized dedicated equipment, and worked directly with the customer's engineers to develop parts for dashboard and center console units that were part of a new vehicle design.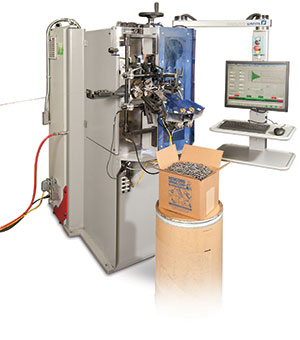 "This was really a very efficient way to produce a variety of prototypes," noted Donald Jacobson III, Technical Salesperson at Newcomb Spring of Tennessee." It resulted in a quicker, smoother process. All parties were there at the same time, working together, and everyone could apply their knowledge to ensure that the parts fulfilled all requirements."
Since the project required multiple prototypes, and small adjustments to each part impacted the overall design of the assembly, this on-site, "team" approach significantly improved the processes. Time was not required to set-up equipment, ship parts or wait for testing, and confusion was reduced as all parties were addressing the same task at the same time. Additionally, parts could be more easily tracked, as they were produced individually – as opposed to large batches of prototypes, all of which were slightly different, which are sometimes supplied during the prototyping stage.
This process not only allowed the customer's assemblies to be designed more quickly, but also reduced time for the total vehicle design process – with the dashboard and console complete, other aspects of the vehicle development could proceed.
One of the prototypes produced was a torsion spring for the assembly which opens the vehicle's center console storage compartment. While the spring needed to conform to dimensional requirements, there was also a qualitative interpretation of the spring's performance to consider—a need for the push-button trigger to feel "just right."
"We worked with the supplier and did some small adjustments to get the best user experience," said Jacobson. "We had no problem producing a spring that worked, but being on-site and all together—we were able to quickly make a spring that had the right amount of resistance."
Newcomb Spring's facility was able to provide the customer with an array of resources during the process which expedited the production of the prototypes. In addition to various spring and metal forming equipment, including a precision CNC spring coiler, the company provided equipment operators and well as design personnel. Newcomb's staff worked with the customer to help evaluate part performance and made suggestions on modifications. Newcomb also provided the customer with a working area that allowed them to set up various automobile assemblies and test fit parts as they were produced.
"Newcomb Spring is in a unique position to customize our processes like this," continued Jacobson. "It's not just something we've done for this one customer's automotive assemblies, but we've also helped a number of other customers with fast, on-site prototype development. We've got the equipment, the human resources, the experience and the facility size to do it. We strive to make the order process as easy as possible and love coming up with solutions that help our customers in new ways."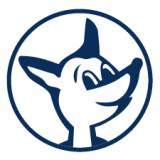 Newcomb Spring Corp.
Newcomb Spring Corp. is a worldwide supplier of
compression springs
,
extension springs
,
torsion springs
,
wire forms
,
stampings
,
rings
,
hooks
and
battery contact springs
. The company's products are utilized in a variety of industries, including
aerospace
,
agricultural
,
automotive
,
computer
,
medical
,
military
and
telecommunications
. Family-owned and operated, Newcomb Spring Corp. is headquartered in
Alpharetta, GA
, and offers additional facilities in
California
,
Connecticut
,
Colorado
,
North Carolina
,
Tennessee
,
Texas
and
Ontario, Canada
. Newcomb Spring operates with
ISO-9001-certified
quality systems and delivers a wide range of
material capabilities
in the manufacture of metal components, specializing in reliability,
rapid response times
and stringent
quality control.