Newcomb Spring of Tennessee
ISO 9001 Certified Quality Systems
---
Newcomb Spring has been a leading spring manufacturer in Tennessee serving customers in the eastern United States since 1968. While serving a variety of markets, this facility's main focus is the production of components for the automotive, appliance, outdoor power equipment and electronics industries.
The 65,462 square foot Tennessee plant is specially equipped to manufacture parts with unique forming needs - including the production of torsion springs, double-torsion springs and wire forms with a minimum of variation. We manufacture prototypes of parts, as well as production runs of any size.
The entire Newcomb Tennessee operation is designed to provide strict compliance with specifications, manufacturing quality precision parts and low prices. We are completely dedicated to making the order process as easily as possibly by producing reliable parts on-time, while offering a variety of specialty services such as grinding, packaging and bar-coding.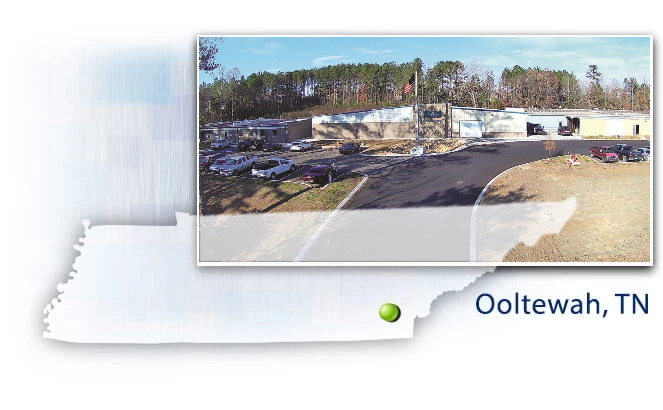 Tennessee
9300 Springhill Drive
P.O. Box 46
Ooltewah, TN 37363
(423) 396-2167
(423) 396-2270
The Newcomb Spring Network: Tennessee, The East & Mid-Atlantic
---
Newcomb Spring of Tennessee operates with ISO 9001 quality-certified systems and utilizes real-time information sharing with our other locations. We also offer facilities in:
Visit Newcomb Spring Of Tennessee
---
If you would like to visit our Ooltewah manufacturing facility please contact Newcomb Tennessee at the address and phone number below, or email us at tn@newcombspring.com. One of our customer service representatives will gladly arrange a visit and can answer your questions.