Stainless Steel Springs to Precious-Metal Parts
Metal Form & Spring Manufacturing in the Widest Variety of Materials
---
Our experienced staff understands the unique properties of various metals, alloys and specialty materials. We are dedicated to manufacturing the highest quality springs and metal forms at low prices. From highly-specialized metals to standard stainless steel springs, our design assistance team can assist in the selection of the most effective material for your application.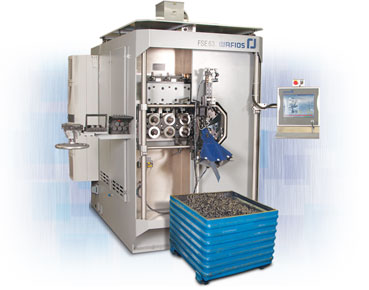 Matching Material Properties to Product
---
Newcomb Spring's facilities are capable of manufacturing parts from almost any material - from stainless spring steel to titanium. Our staff is one of the most well-trained and experienced in the industry, and customers rely on our expertise for spring and metal form manufacturing insight and advice on material options and metal capabilities. Each Newcomb facility can review part specifications and order designs to advise on material lifespan, performance and tolerances. Often our staff can recommend alternate materials to reduce costs, or better options that will improve part function.
Material Shapes & Specifications
Newcomb Spring produces spring, wire form and metal stamped parts out of virtually any material. Often our metal parts are manufactured using stainless spring steel, though we offer a full line of material options, and can custom manufacture your part using virtually any material you require. We use continuous coil as well as strip materials, and our common material shapes include:
Rolled Round Wire
Flattened Round Wire
Square Wire
Special-Section Wire
With advanced quality system certifications, Newcomb Spring offers a network of manufacturing plants in the U.S. and Canada as well as a special team of Spanish-speaking staff, who are focused on the needs of our customers in Mexico and Latin America. We are ready to manufacture the precision springs and metal form parts that you need.
Spring Manufacturing Materials
---
As one of North America's largest and most experienced spring manufacturers, our design assistance team is always available to assist customers in the manufacture of custom springs and metal formed parts – from stainless steel springs to precious metal components. The following resources may be helpful when evaluating spring materials:
Metal Form & Spring Materials
Newcomb Spring manufactures components in an almost infinite variety of shapes, material sizes and materials types. We can produce springs, stampings and wire forms using virtually any metal, though some of our most commonly-requested materials include:
Stainless Spring Steel
High Carbon Steel
Low Carbon Steel
Nickel Plated Carbon
Steel
Non-Ferrous Metals
Stainless Alloys
Elgiloy®
Hastelloy®
Monel®
Inconel®
Titanium
& more...