Kando Tech Centers
Dedicated Space for Custom Spring & Metal Form Design
---
All Newcomb Spring manufacturing facilities offer a Kando Tech Center – a dedicated space for custom spring design and metal form production - where we work with customers to solve even the toughest challenges. In our Kando Tech Centers, Newcomb Spring's team of experienced engineers and production experts can advise on prototype development, assist with spring and metal form design modifications and review manufacturing options that can help lower costs and improve performance.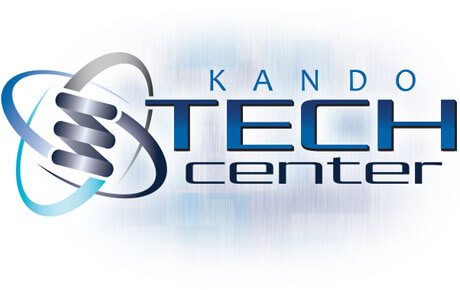 Custom Manufacturing Of Springs & Metal Parts
---
From prototype modification to quality testing of a part pulled right from a production line, our Kando Tech Centers are designed to provide the best spring and metal form manufacturing experience for our customers.
"Real Time" Prototype Development & Modification
---
Many customers visit a Kando Tech Center to work on prototype development. With advances in CNC machinery and integrated computerized process, many prototypes can be modified in minutes. Rather than wait days or weeks for parts to ship to your facility, a Newcomb Spring engineer can work with you right in our facility, often producing new prototypes in minutes.
With parts in-hand quickly, and modifications reviewed as they are designed, customers significantly reduce turnaround times in the development of new prototypes as well as complete systems. Many customers work on multiple metal forms which have been designed as part of an assembly, or that can affect the operation of another element in a system.
Improving The Metal Form & Spring Design Experience
---
When a customer schedules a visit to a Kando Tech Center they can expect complete service and support. In addition to a dedicated working space, customers are able to work directly with a variety of Newcomb Spring personnel – getting expert advice on their part, manufacturing considerations and performance. Depending on the project, we often dedicate machinery as well. Advanced CNC equipment is ready to provide new prototypes as new drawings are available, resulting in extremely fast turnaround times.
With 8 Newcomb Spring manufacturing facilities located in the U.S. and Canada, there is a Newcomb Spring Kando Tech Center close to you. Contact the nearest facility to discuss your project and to schedule a time to visit.