Newcomb Spring Order Terms
---
Backed by our long legacy of expert manufacturing
---
Newcomb Spring strives to make the order process as easy as possible. If you have any questions regarding our order procedures, please contact the plant nearest you directly or email us at kando@newcombspring.com.
Continue reading below for a brief description of the terminologies and systems used in our ordering process. For further details on spring manufacturing information, please see our Glossary of Terms.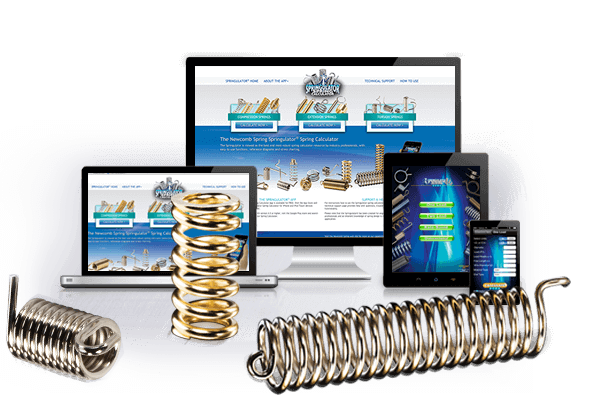 Quotations
All quotations are based on the most current information available regarding labor, material and outside service costs. Lead times are based on production backlogs at the time of the quotation. Clerical errors are subject to correction.
For a complete list of Newcomb Spring Terms and Conditions please download a pdf of our Standard Order Terms.
Product Returns
In the event there is a problem with your order, it will be necessary to obtain an authorization number prior to returning any parts to Newcomb Spring. The RA number issued will be referenced in all material dispositions including the issue of credit. Newcomb Spring will not be responsible for any alterations to the parts without prior written consent.
Credit
To establish a line of credit with Newcomb Spring Corp., please mail or fax your application to the respective plant location handling your product request. The application should include the names, addresses, contacts and telephone numbers of at least three (3) trade references. Also, we require certain banking information, including the name of your bank, bank account number, name of bank contact and telephone number. The application should be signed by an authorized representative of your company, so your bank may release the appropriate banking information.
For your convenience we accept VISA credit cards.
Delivery of Goods
Unless specified in advance, all orders will be shipped freight collect via UPS or common carrier as determined by container size and weight restrictions.
Additional Order Information
Our goal at Newcomb Spring is 100% customer satisfaction, and we are always ready to answer any questions you might have. Contact the facility nearest you or email us at kando@newcombspring.com to request more information about our standard order terms or to have a customer service representative contact you.
---