Compression Spring Grinder
Originally published by Newcomb Spring
---
Self-Feeding, Self-Adjusting, System Improves Manufacturing of Specialized Large Orders
---
Newcomb Spring has invested in a state-of-the-art, computer-controlled, automated grinding system that efficiently grinds compression springs. This technology enables Newcomb to rapidly grind large runs of springs with precise accuracy, with machinery that reduces operator involvement and improves speed and part compliance.
Compared to less automated grinders, the new grinding system features a computer that controls and monitors grinding levels. During set-up, the operator uses a touch screen interface to enter grinding specification requirements into the computer and can calibrate the grinding wheels to meet very strict customer tolerance requirements. These computer controls greatly simplify the calibration process when compared to traditional grinders, which typically require an experienced equipment operator, who uses hand tools to manually adjust the grinding plates. The computer also controls the grinding system's wheel operation, and can cause the wheels to tip and adjust based on set-up parameters, efficiently grinding each order to meet customer specifications. In addition, the system monitors grinding wheel quality, notifying staff when the wheels need to be serviced.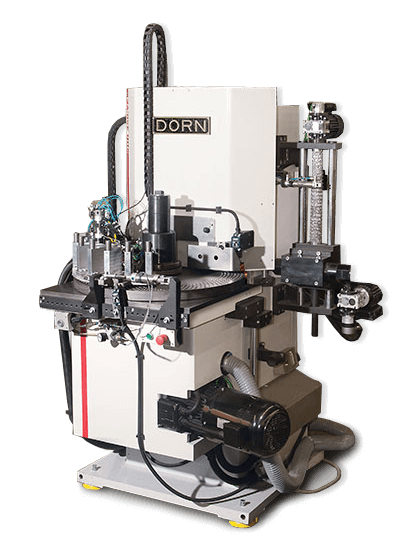 The new grinding system automatically loads and empties parts, which increases the speed at which springs can be ground and reduces labor costs. While traditional grinder systems must have each spring individually loaded into the grinding wheel, this new technology accurately loads springs without operator involvement. Springs are bulk loaded into a hopper, and the system uses an air-vacuum and part handler to move and separate parts, automatically feeding each spring into the grinding wheel. When the wheel is fully loaded, the computer triggers the grinding operation to begin, and grind levels are monitored by proximity sensors. When the proper grind is achieved, the system stops grinding, automatically empties finished parts, and then restarts the entire process - all without operator involvement.
Newcomb Springs's new grinder also automatically detects torn coils, rejecting defective parts. If a torn coil is detected, the system shuts down and an operator must remove the bad part. This increases quality and consistency of parts, while reducing operator inspection time.
This new grinding system is typically utilized on large run orders, most often 250,000 parts or more, and can grind springs from 3mm to 3.25-inches in outer diameter. The automated grinding system is currently installed in the company's Tennessee facility, and another is scheduled for installation in the Atlanta facility. Additional facilities will likely add similar technology in the near future.
"This automated grinder has really changed the way we approach spring grinding," said Jason Bingham, Operations Manager at the Newcomb Spring of Tennessee. "We are leveraging new technologies and equipment to increase our precision and decrease our turnaround times. With the computer-controlled grinder, we know the equipment is calibrated correctly, and we really streamline what can be a tedious set-up process on traditional grinders. We can grind springs faster, and better, than we ever have."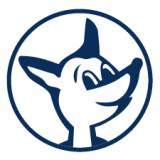 Newcomb Spring Corp.
Newcomb Spring Corp. is a worldwide supplier of
compression springs
,
extension springs
,
torsion springs
,
wire forms
,
stampings
,
rings
,
hooks
and
battery contact springs
. The company's products are utilized in a variety of industries, including
aerospace
,
agricultural
,
automotive
,
computer
,
medical
,
military
and
telecommunications
. Family-owned and operated, Newcomb Spring Corp. is headquartered in
Alpharetta, GA
, and offers additional facilities in
California
,
Connecticut
,
Colorado
,
North Carolina
,
Tennessee
,
Texas
and
Ontario, Canada
. Newcomb Spring operates with
ISO-9001-certified
quality systems and delivers a wide range of
material capabilities
in the manufacture of metal components, specializing in reliability,
rapid response times
and stringent
quality control.