About Our Automated Spring Coilers
Originally published by Newcomb Spring
---
Spring Manufacturing With Wire Diameters Up To .625" (15.875mm)
---
Newcomb Spring Corp. recently purchased a $750K CNC spring coiler capable of manufacturing a wide range of compression, extension and torsion springs. The machine's automated features enable Newcomb to coil precision springs using wire diameters up to .625" with increased speed and productivity.
"Newcomb Spring takes pride in our modern operations, utilizing highly-efficient machinery and state-of-the-art manufacturing technologies. We purchased this high-end spring coiler for its advanced capabilities, which allows us to provide strict compliance to specifications, reduces lead times and substantially increases the production of large springs," explained Ron Hubbard, General Manager at Newcomb Spring of Texas, where the equipment is installed.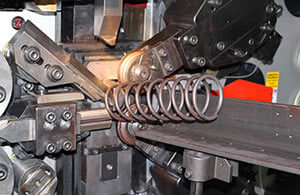 The coiler forms springs using wire up to .625" (15.875mm) in diameter, rapidly producing parts which traditionally required manual handling. The system's automated features eliminate the need for labor-intensive hand tooling and many secondary processes, providing faster turnaround times and less waste material.
The coiler also monitors production in real-time with integrated spring-forming software, tracking and charting information such as the springs' outer diameter (OD), the springs' pitch and the machine's wire feeding speed. In addition, the coiler offers a unique 3D preview function, which allows the operator to easily analyze and make adjustments to the spring, quickly recalibrating the machinery without having to key in all order specifications. With advanced reporting capabilities, the coiler can also record and save job specifications, making set up for the future production runs even more efficient.
"This is an impressive investment for Newcomb Spring," continued Hubbard. "This advanced CNC coiler is fast – both in set up and coiling time – and its robust capabilities make it easy-to-use, even when performing very precise adjustments while the machinery operates. We are excited to incorporate this unique, advanced equipment into our spring production processes."
To learn more about Newcomb Spring's custom coiling capabilities, explore our compression spring, extension spring and torsion spring manufacturing pages, or contact the facility near you today for expert engineering support and order assistance.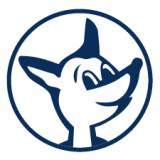 Newcomb Spring Corp.
Newcomb Spring Corp. is a worldwide supplier of
compression springs
,
extension springs
,
torsion springs
,
wire forms
,
stampings
,
rings
,
hooks
and
battery contact springs
. The company's products are utilized in a variety of industries, including
aerospace
,
agricultural
,
automotive
,
computer
,
medical
,
military
and
telecommunications
. Family-owned and operated, Newcomb Spring Corp. is headquartered in
Alpharetta, GA
, and offers additional facilities in
California
,
Connecticut
,
Colorado
,
North Carolina
,
Tennessee
,
Texas
and
Ontario, Canada
. Newcomb Spring operates with
ISO-9001-certified
quality systems and delivers a wide range of
material capabilities
in the manufacture of metal components, specializing in reliability,
rapid response times
and stringent
quality control.